Product module for the home decor industry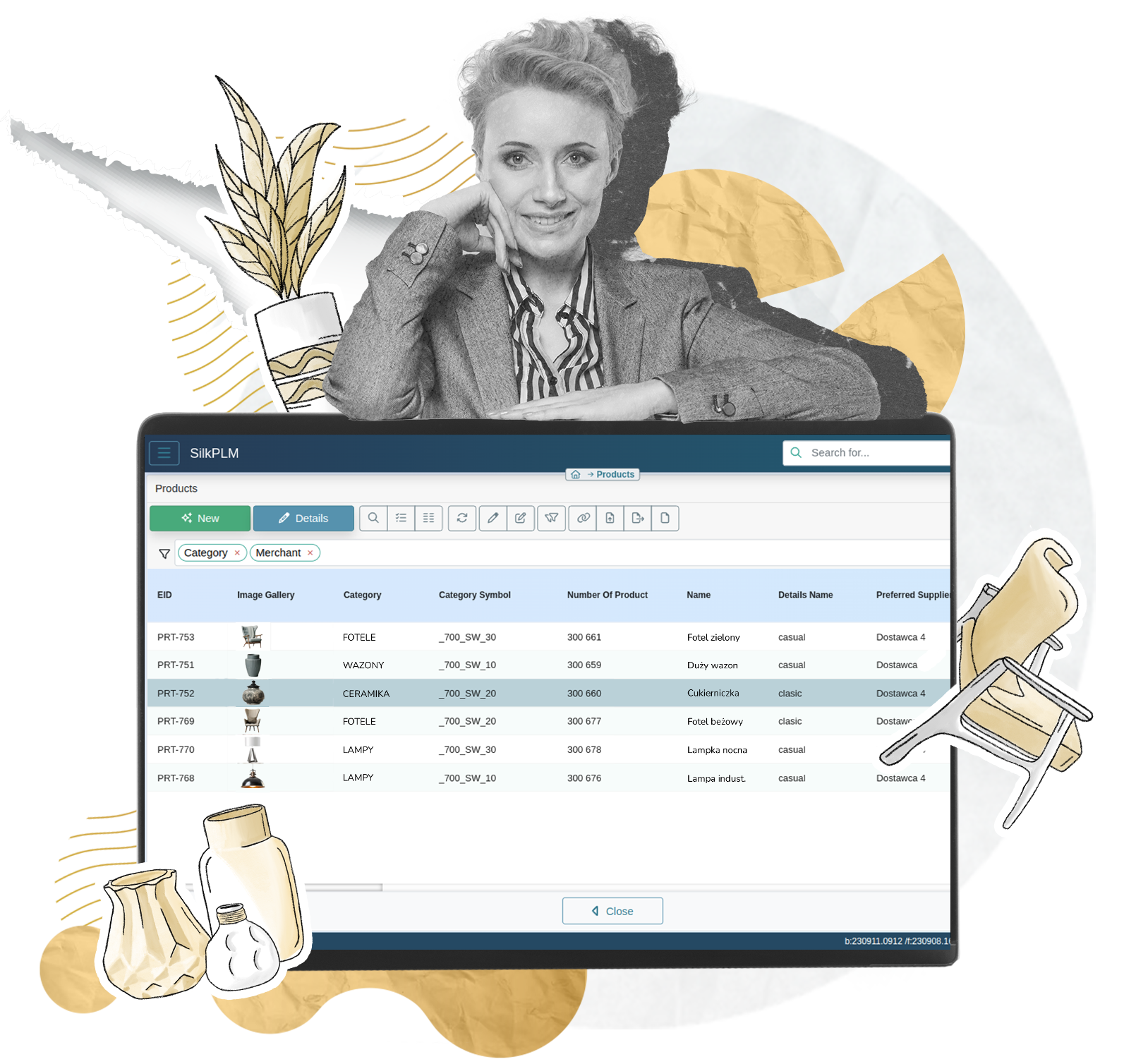 Functionality:
Intuitive product filtering system that encompasses all product parameters.
Flexible rights management – defined roles ensure users can only access selected data.
Displaying product file characteristics.
The ALERT function reminds about tasks and takes the user to the place in the system where an action needs to be performed, all of that with just a single click.
Clear boards for reviewing and accepting products for a particular season facilitate analysis.
Easy review of a season's budget against the plan provides a comprehensive overview of task completion.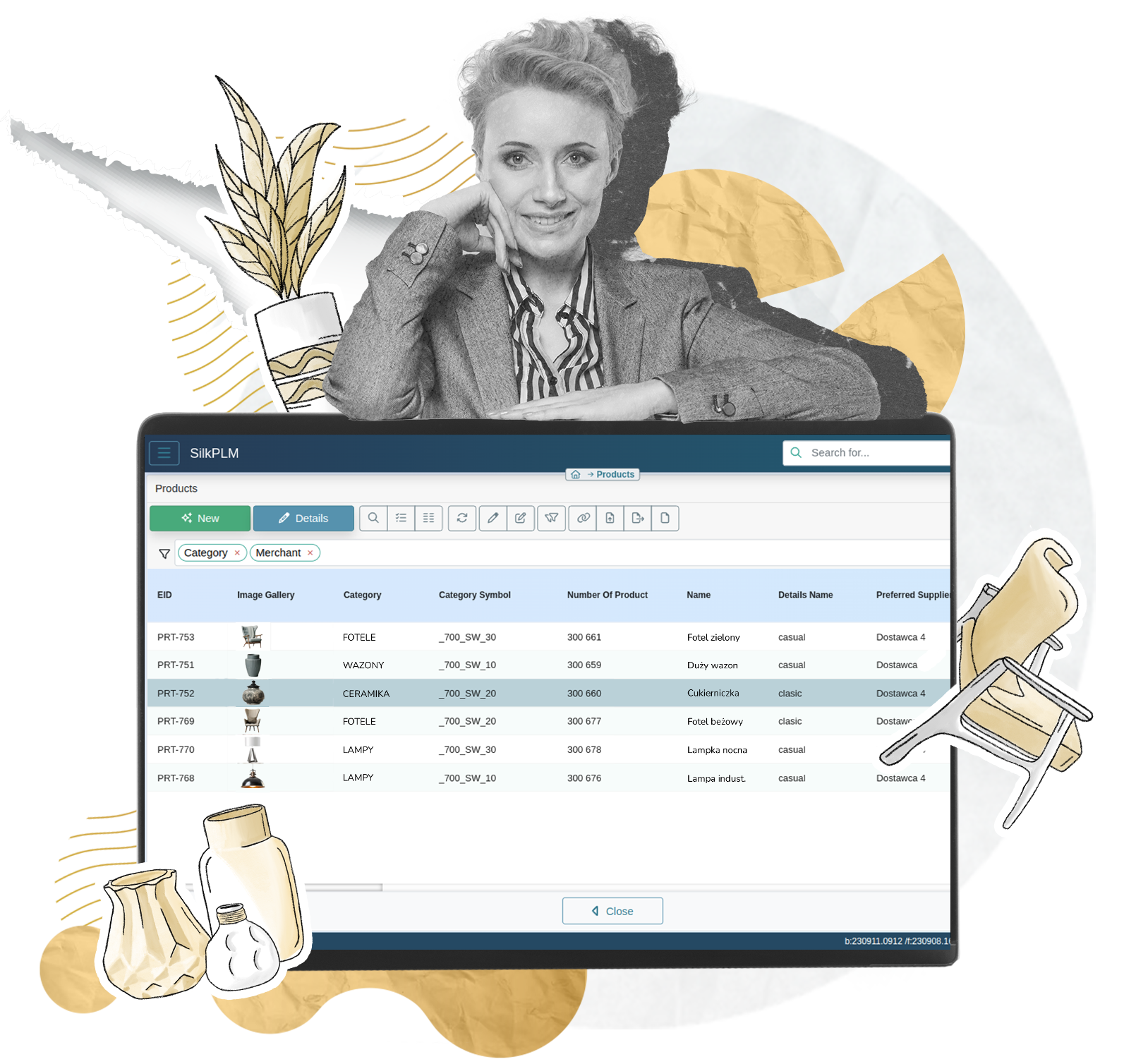 See also other modules:
Watch our live presentation that will let you discover:
Why SilkPLM streamlines work even with a very large product base.
Why the SilkPLM system can be easily adapted to your business.
Why SilkPLM got you covered at every step.
Why will you navigate the SilkPLM system from the very start as if you always knew it.