Management
Take product development decisions faster than your competition!
The PLM system helps coordinate the product design, manufacturing, implementation and maintenance process. This provides a management board member with a better insight into product lifecycle.
Seize control over processes and obtain quick access to information!
SilkPLM integrates data and business processes between various departments at a company, which accelerates bringing products into market and increases their quality.
Control the budget and reduce product development costs with even greater efficiency.
SilkPLM means better management of production processes, which leads to increased effectiveness and decreased costs.
Make more informed decisions regarding product development and company strategy!
The SilkPLM system allows for collecting and analyzing data from various sources.
React significantly faster and prevent undesirable consequences!
SilkPLM monitors processes, detects data anomalies and sends notifications.
Eliminate errors and mistakes!
The system grants access at various role levels.
Product Manager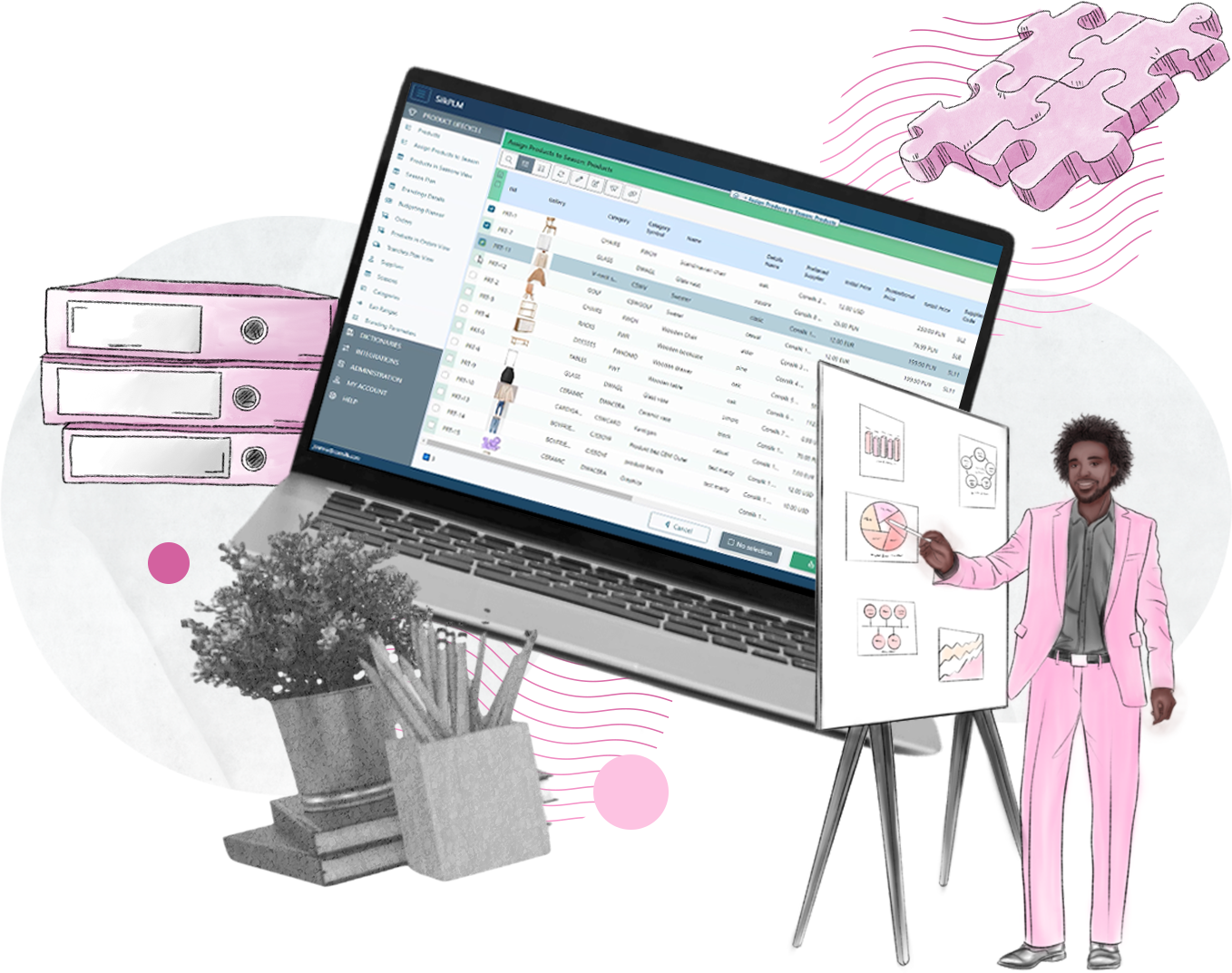 Act quickly!
Coordinate, order and accelerate information flow. Collect all information, data and designs in one place.
Avoid errors and delays!
Control the budget, calculations and calendar. Use automatic suggestions and alerts.
Adjust branding to the occasion and season!
Input safe and legally compliant labelling into the system just once and use it for all models.
Make effective plans and develop your concepts!
Collect and organize product inspirations – PLM combines all materials in one place, also with access to product history and an option to add comments as you go.
Complete more tasks in a shorter period of time and increase your effectiveness!
Working on a single, up-to-date source of data allows you to significantly reduce the time of launching products to the market.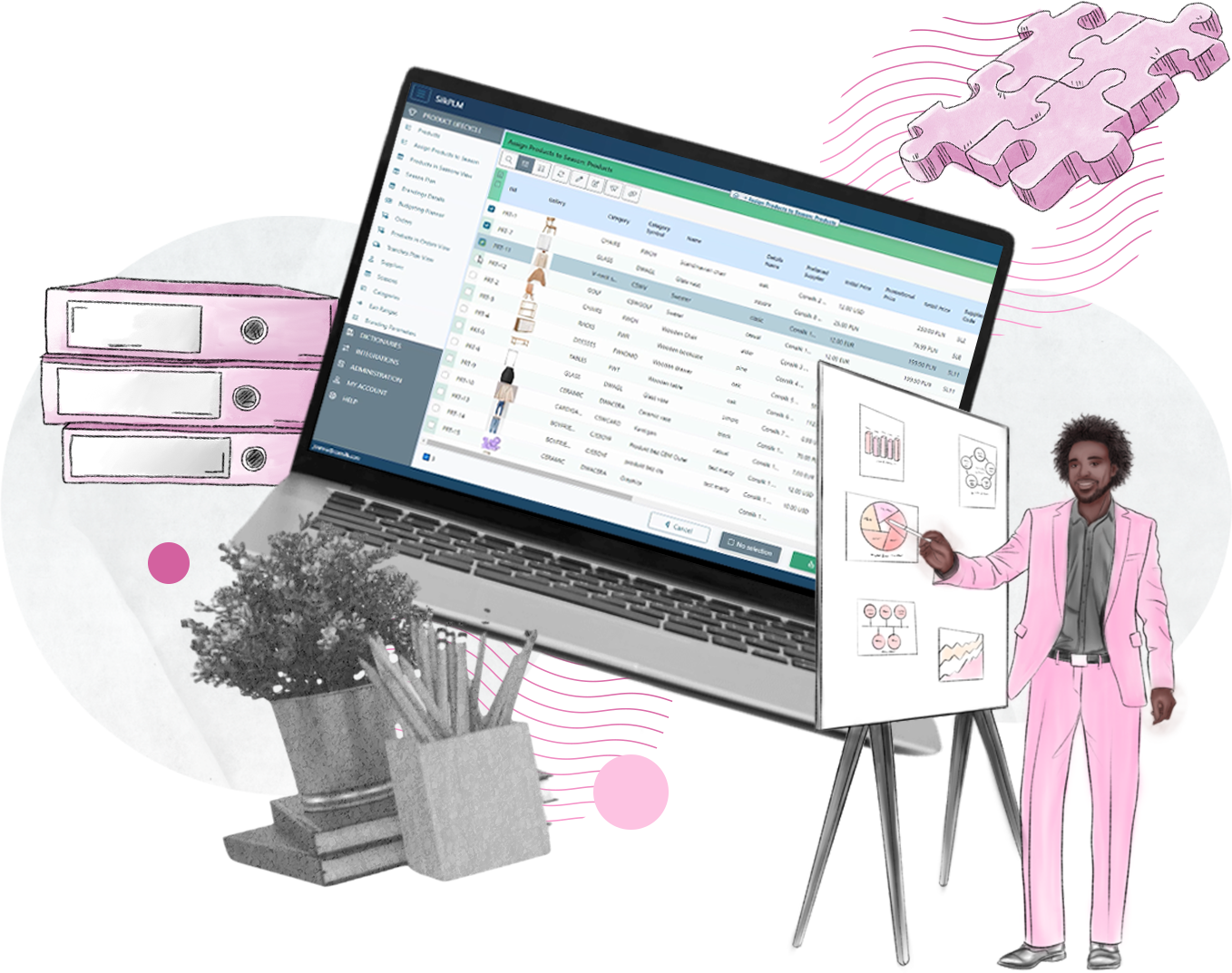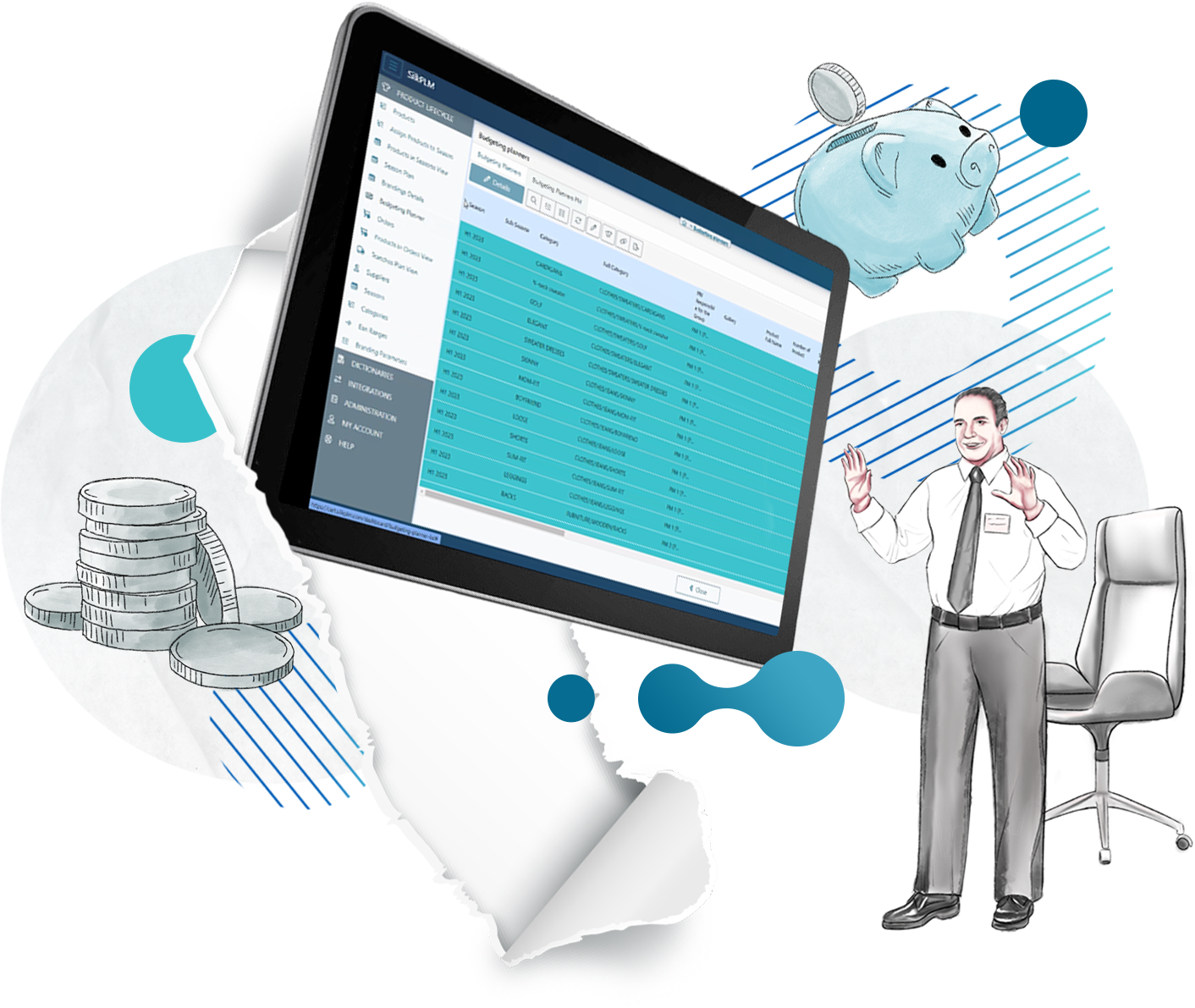 Finance Director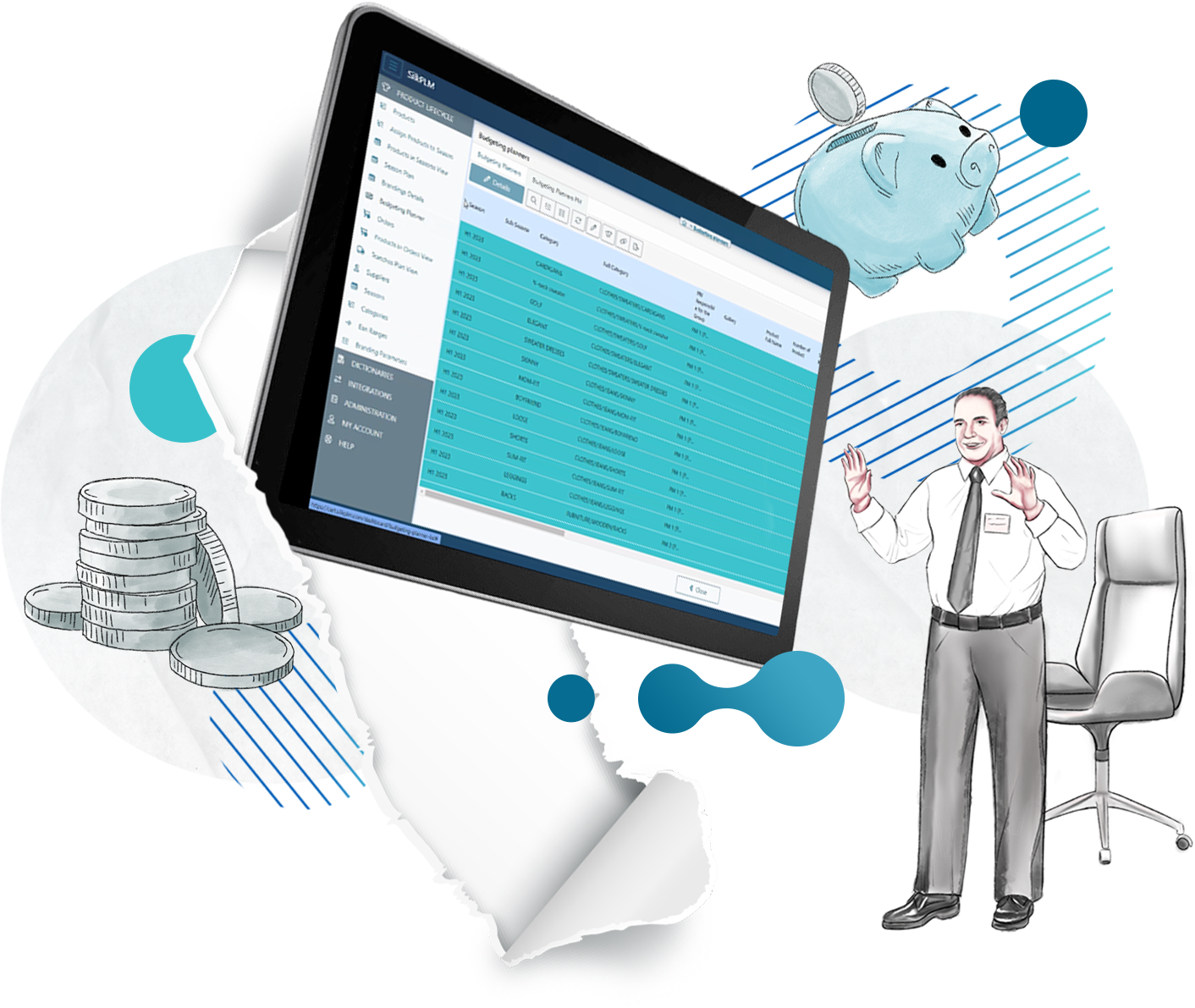 Easily plan your budget and optimize expenses!
SilkPLM enables you to keep track of the costs of projects, control and predict future expenses. SaaS allows you to achieve flexibility in planning expenses for the system, without any additional costs of updates.
Save time and reduce the costs related to your business!
All the purchase, import and customs documents in one place. PLM gives to access to current data without the need to search multiple sources.
Eliminate business risk!
Especially when it comes to customs inspections. Limit irregularities in documentation. SilkPLM enables you to detect potential risks and problems early, allowing for a fast reaction and minimizing the risk.
Stay up to date!
Through quality and deadline alerts "be the first one to know that everything is going according to the plan or learn about any complications and react, possibility to manage means of payment." Gain flexibility in planning expenses.
Collection manager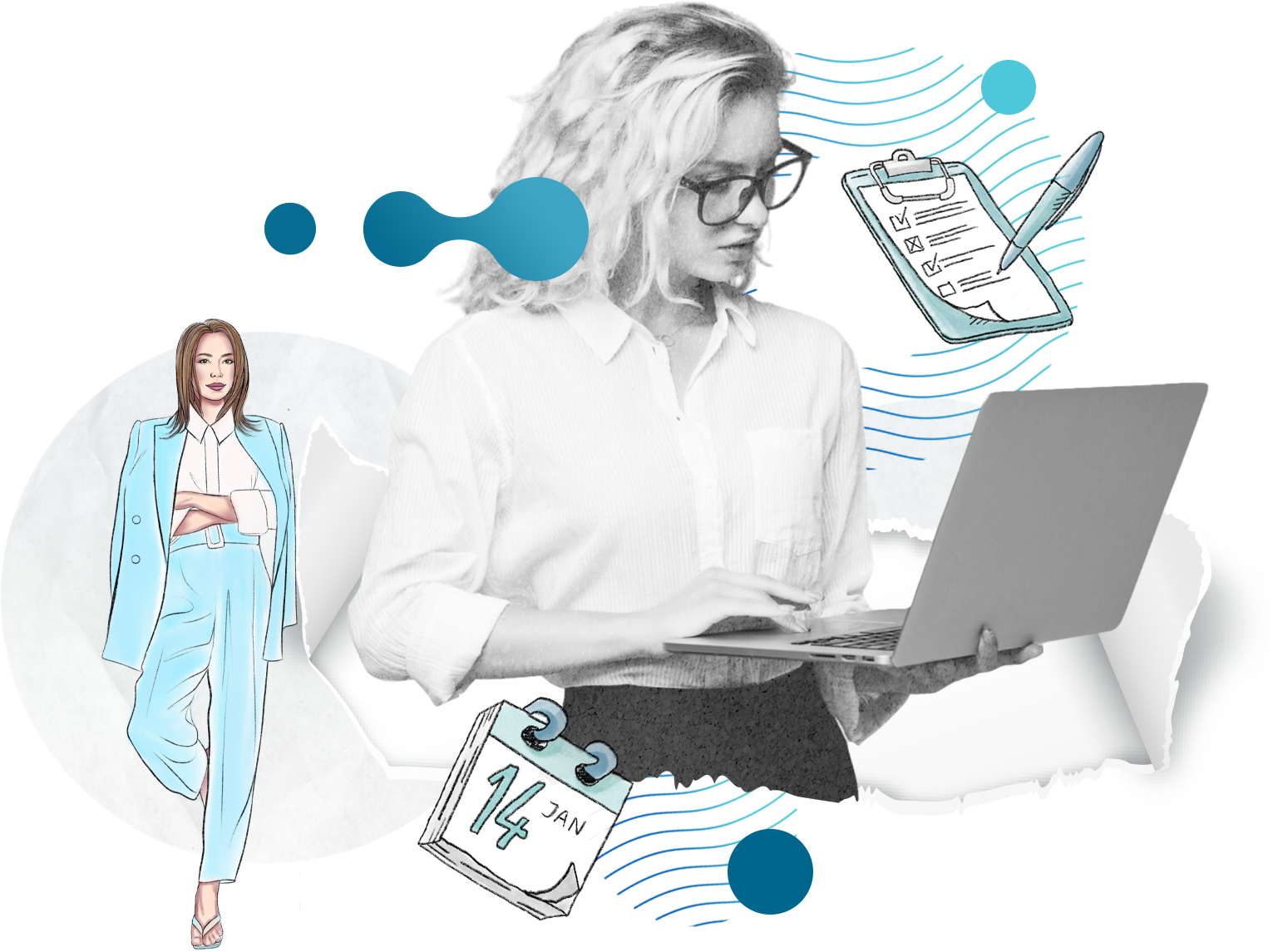 Plan your collection and its budget!
Track implementation at every stage, control design, prototyping, negotiation and transportation time. Analyze the share of different assortments, colors and sizes. Manage changes within the product line and entire collection.
Take product development decisions faster than the competition!
Delayed pattern? Badly made, again? Swatch does not maintain quality, labdip stains? Or maybe strikeoff is not legible? No time for another PP Sample? SilkPLM will provide all data to make the right decisions what to do next.
Achieve control over quality for a good price!
Analyze calculations and the negotiation processes, manufacturers and their production models, timeliness of deliveries, number of errors and attention to detail. Create rankings and collaborate with those who fully meet all your requirements.
Use data and motivate your team!
Create separate KPIs for creative, merchant and logistic teams. Use SilkPLM reports and updates of its internal budget implementation. Do not forget about the calendar. All saved data provide grounds for rewarding your team or warning about risk that you may prevent just in time…
Eliminate errors and mistakes!
Manage access to the system, create dictionaries to facilitate and accelerate the work of your team, limit manual data generation to selecting options from a pre-defined list, standardize and automate repetitive tasks, give the team more time for conceptual work, and you will be rewarded with better results and fewer mistakes.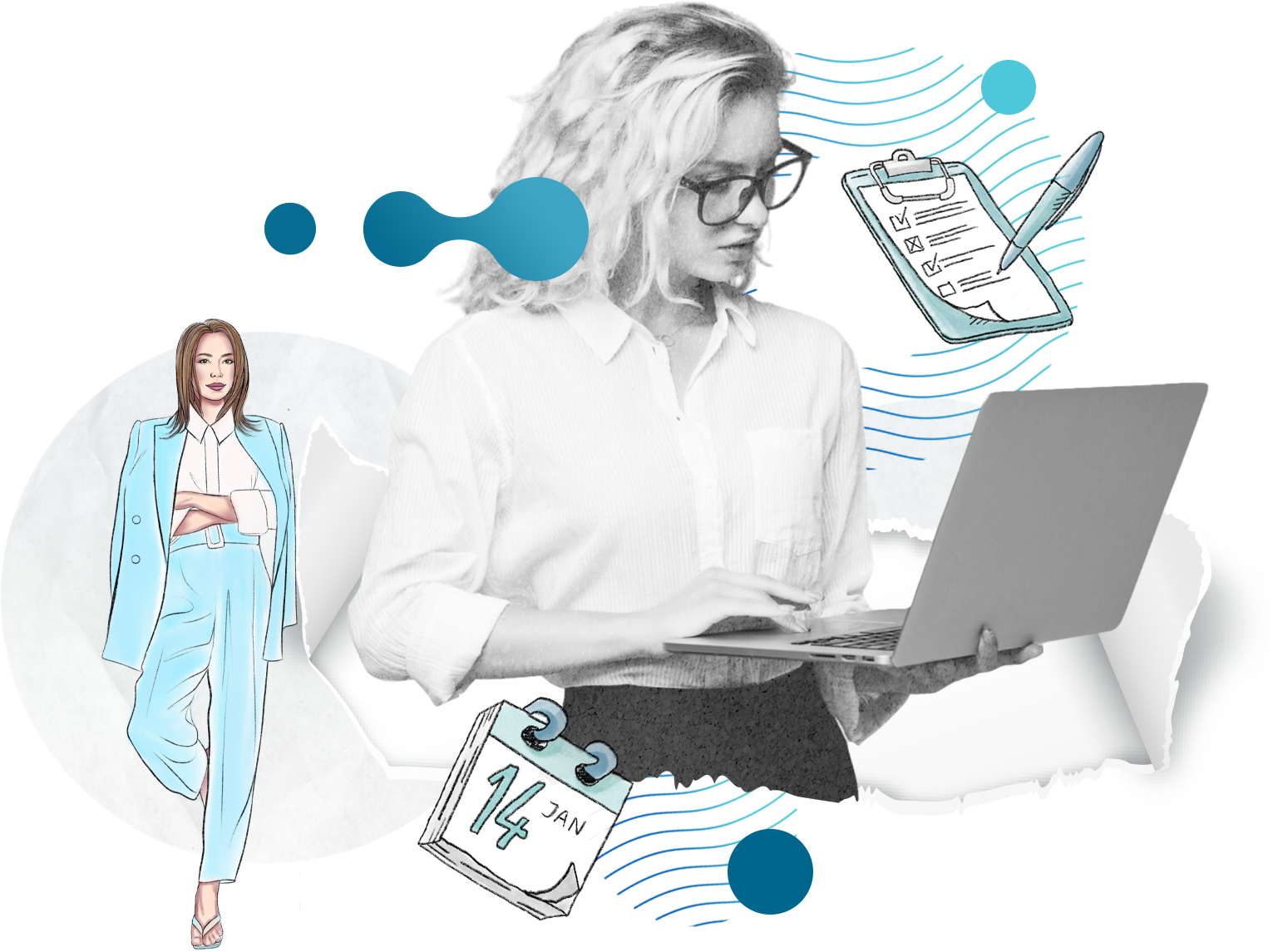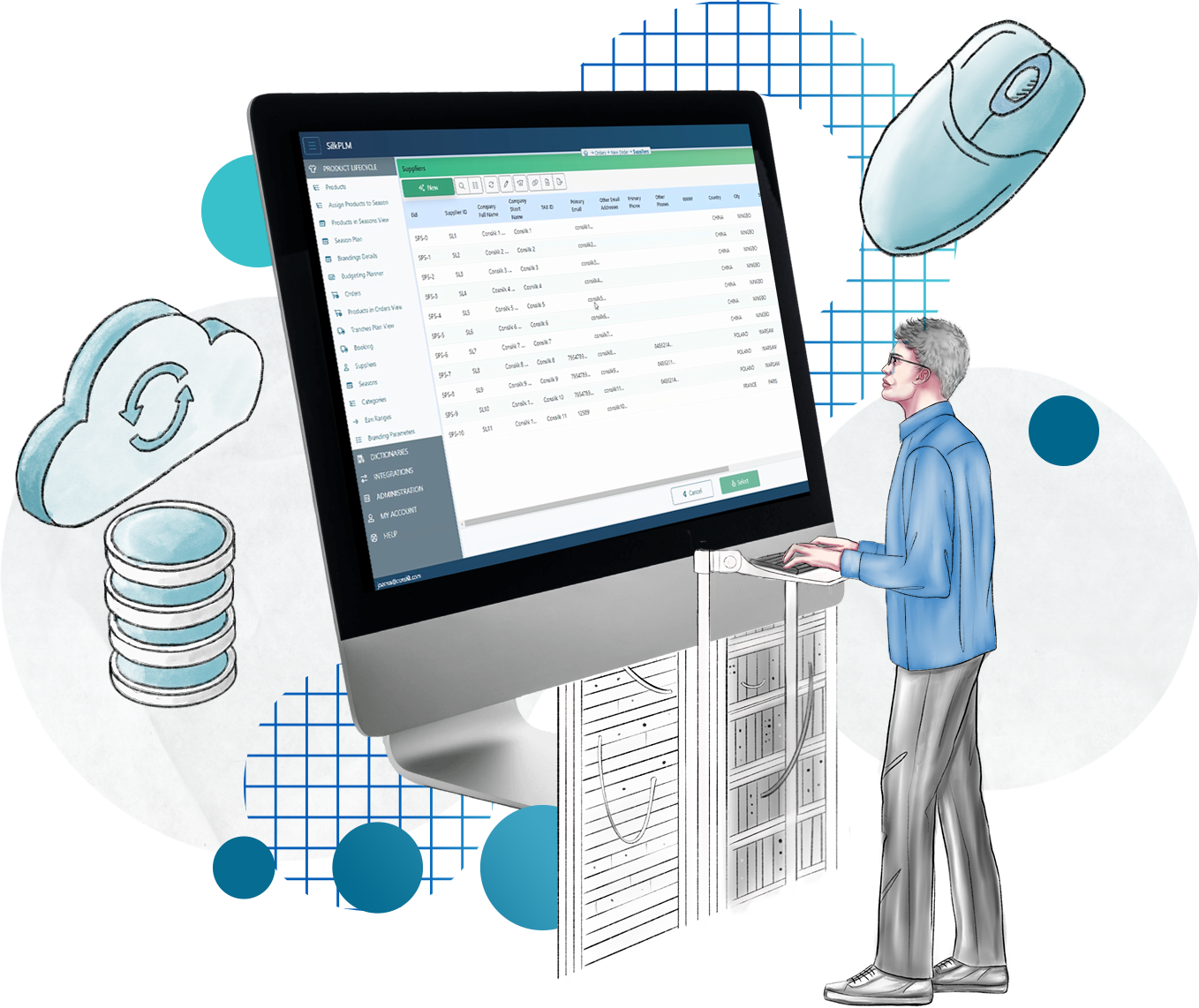 IT team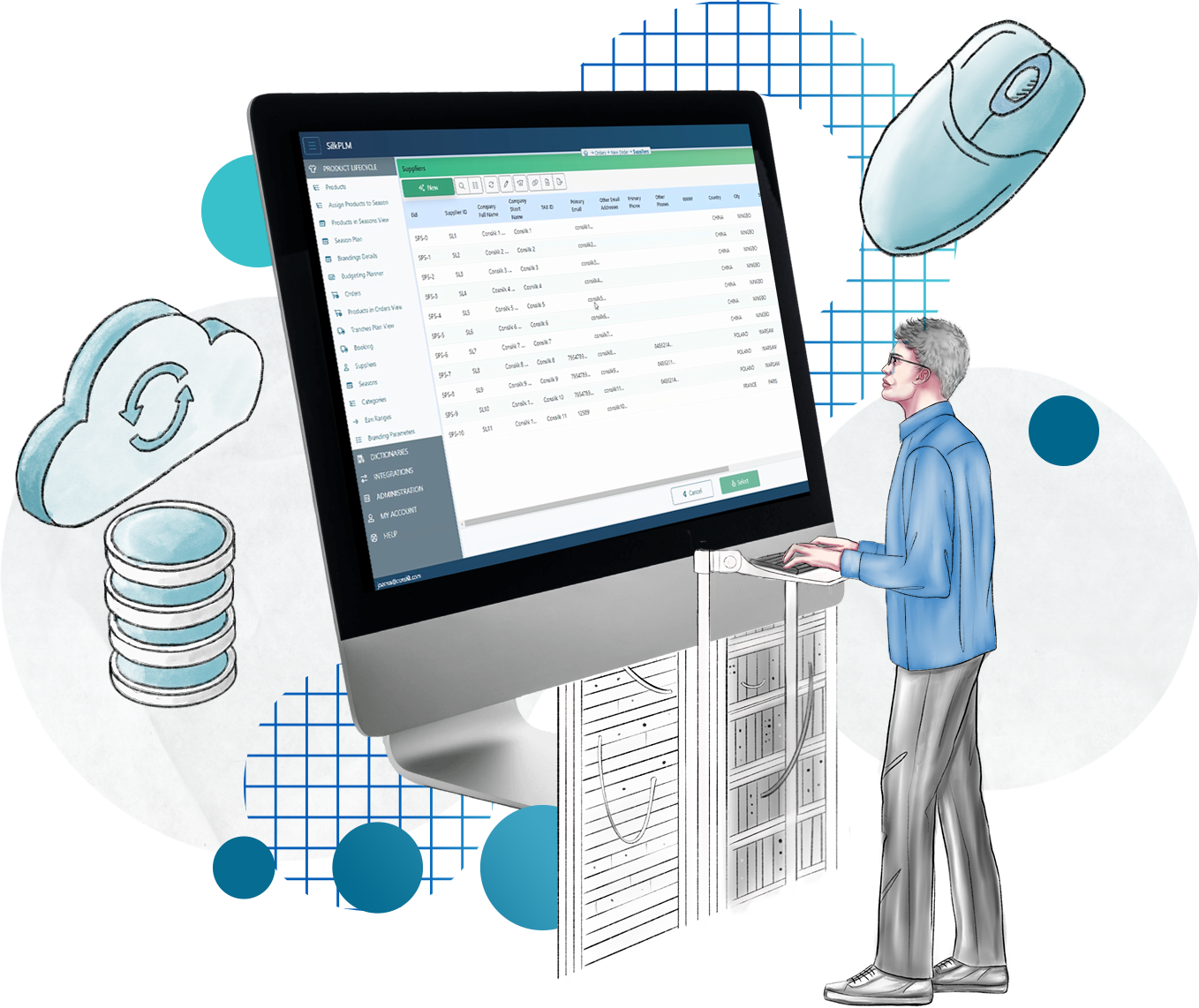 Accelerate business processes and drive effectiveness!
Thanks to an extensive API and data bus, we integrate SilkPLM with other company systems. This includes integration with ERP, WSM, E-commerce (CMS), integration with marketplace systems, or easy preparation of CSV files for marketplace systems, and even integrations with accounting and financial systems.
Forget about data copies, reduced efficiency or server maintenance!
As a SaaS solution, SilkPLM updates automatically.
Speed up the problem solving process!
We designed the software with security and compliance in mind, providing users with direct access to help channels and direct support.
Get a single system that will serve you for many years!
SilkPLM is a system that grows with the company. You can add or modify the features you need on the fly at any given stage of business development. A powerful infrastructure will maintain the data of thousands of users simultaneously.
Do not worry about the infrastructure!
SilkPLM is a tool available in the cloud, we'll take care of maintenance.
Graphic designer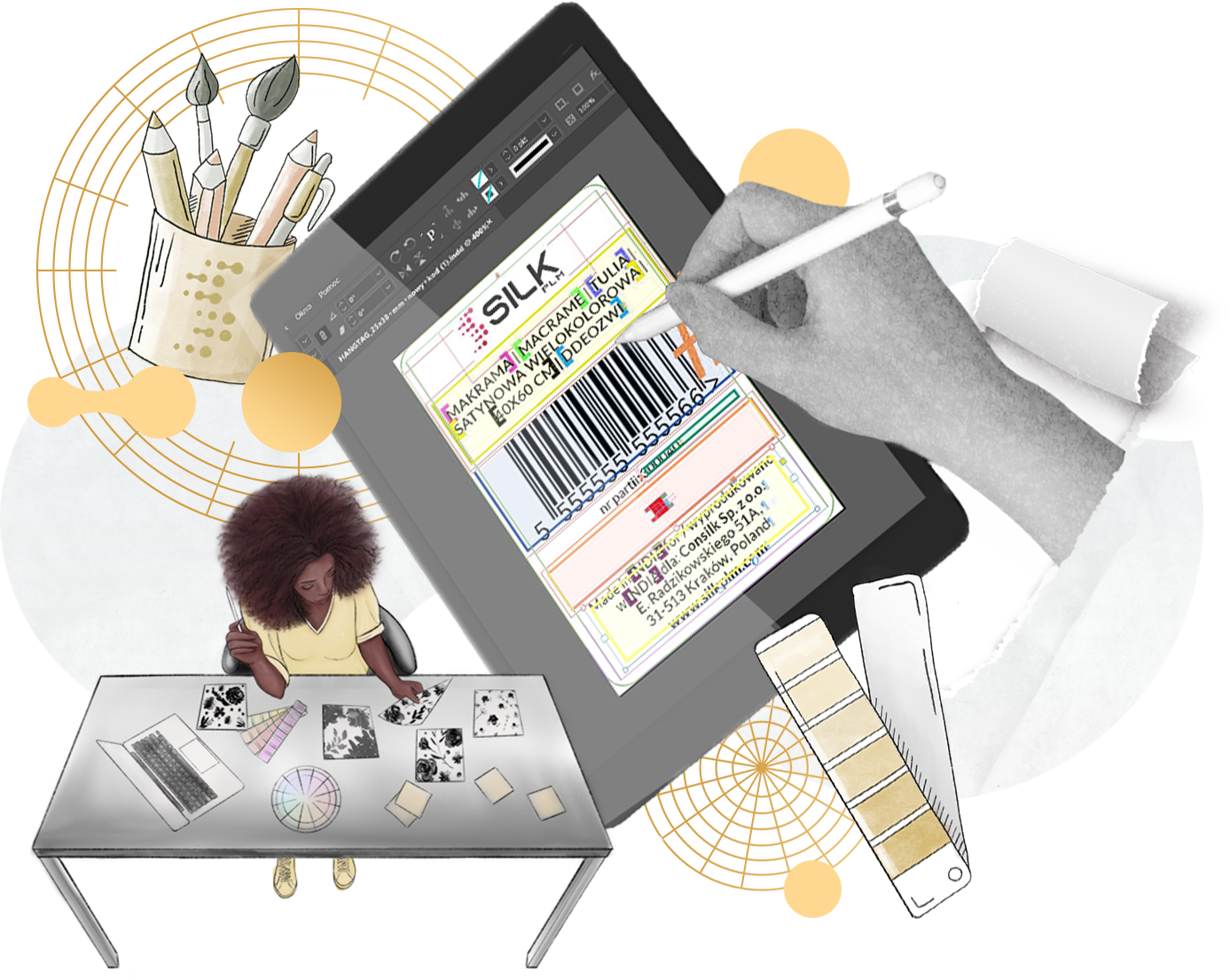 Find the most important information about the project quickly and effectively!
PLM allows you to store and catalog your files in one place with the ability to integrate with graphics programs. It facilitates searching and organizing work.
Drive your team's efficiency!
SilkPLM allows you to share your designs with other team members, as well as work on them simultaneously.
Save yourself hundreds of hours of mundane work!
PLM enables creating templates and automatically fill them with data.
Focus only on the creative aspects of your work!
The PLM system allows you to track design changes history and maintain version control, making it easier to manage your design and keep your data secure with cloud storage.
Easily cooperate with other team members!
SilkPLM facilitates correlation with the designer and allows to apply changes depending on the result of the acquired swatch or strikeoff.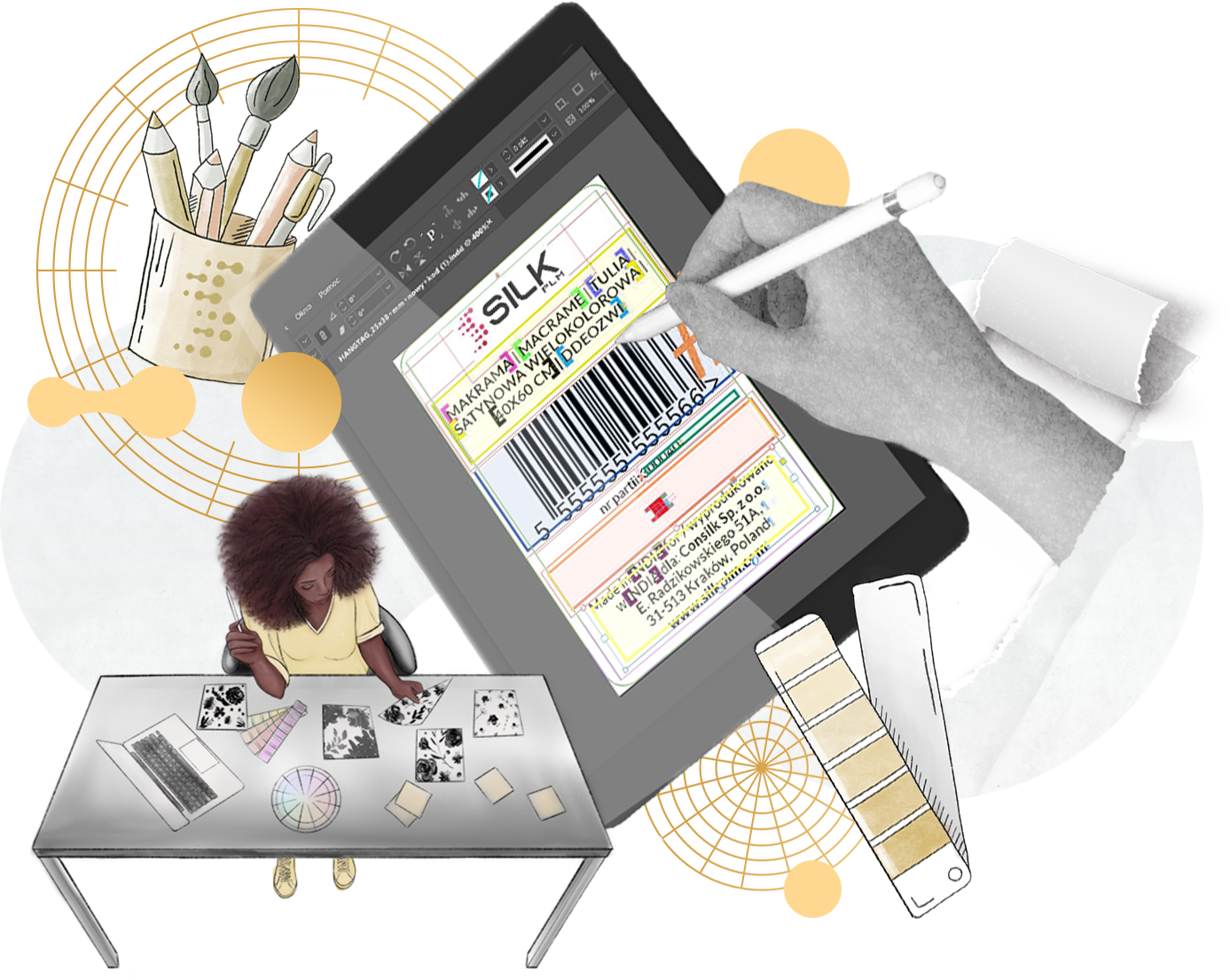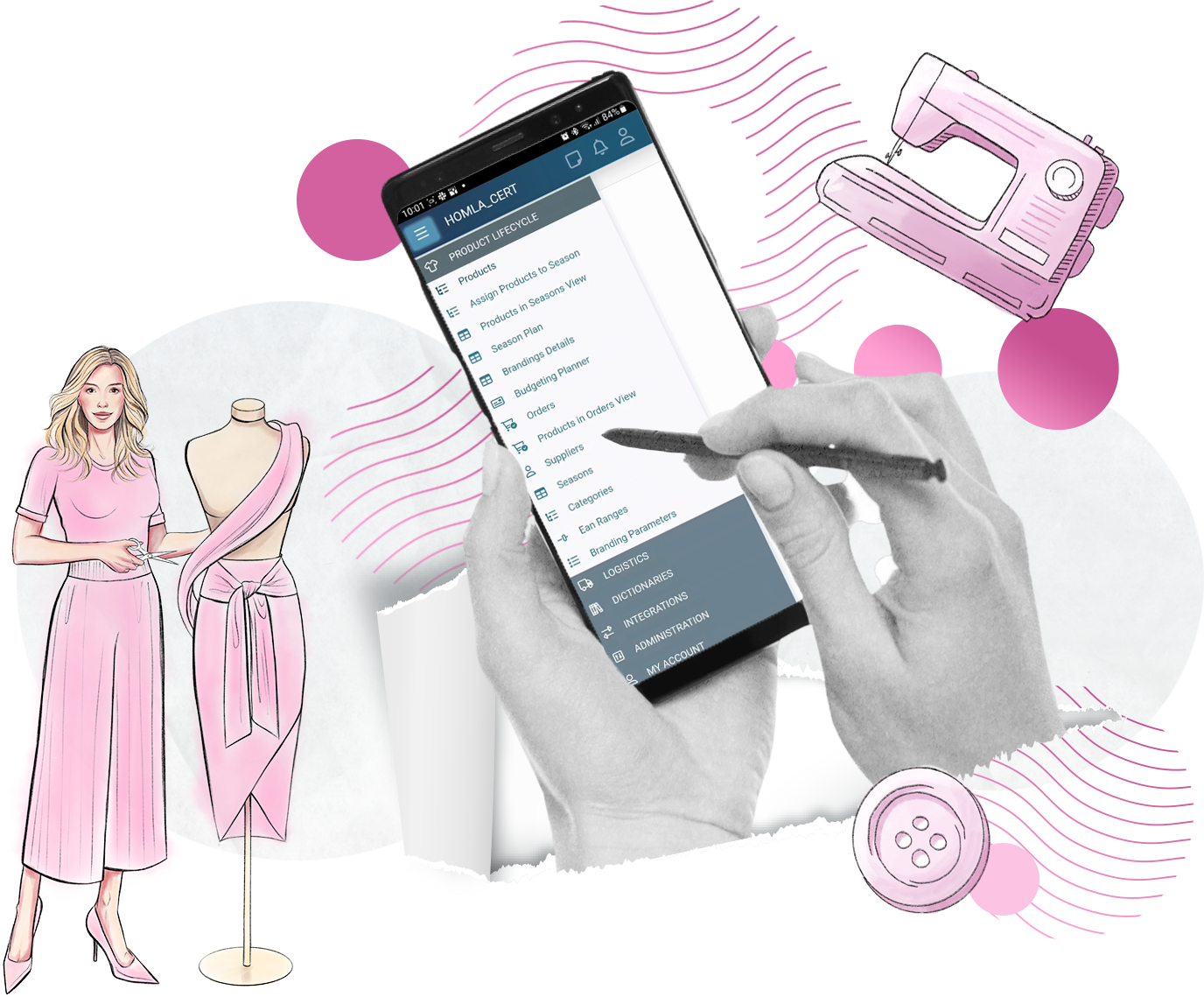 Fashion designer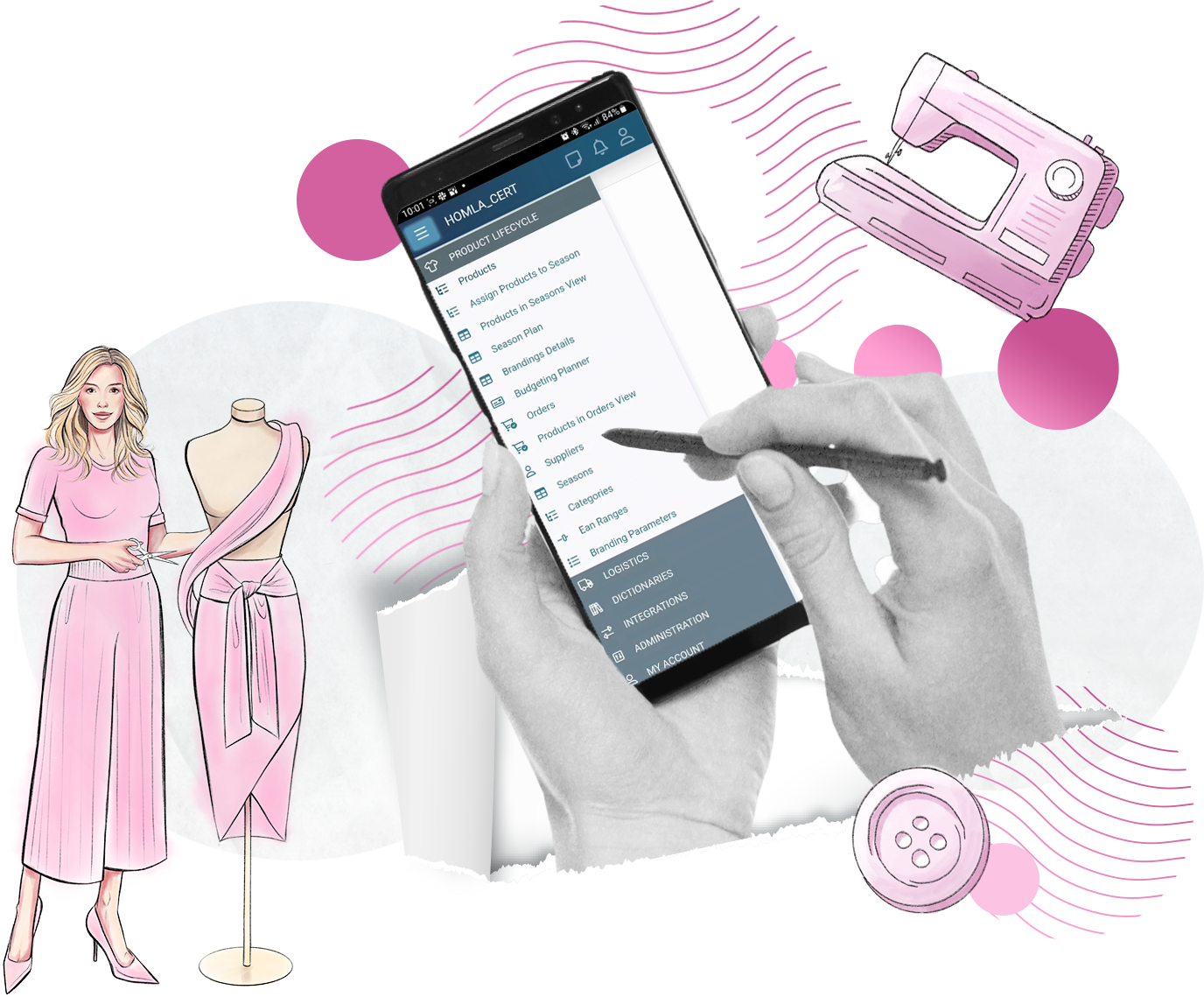 Organize your designs easily!
SilkPLM systems centralize your work into one convenient place. This way you and the whole team work on the most up-to-date version of your design. Moreover, the system will read any attachments and connect to the 3D design program of your choice.
Faster communication between the teams!
SilkPLM facilitates teamwork by easily sharing designs, documents and notes. This improves communication and drives collaboration, which speeds up the design process. When finishing your stage, you will automatically let others know that the next stage can be started.
Automate repeatable activities!
SilkPLM allows to create a design description standard and fill it with data. This saves a lot of time and reduces the risk of making mistakes in mundane activities. Process automation means more time to draw and design, i.e. what you like the most.
Quality data in one place!
SilkPLM systems allow you to obtain better product quality by allowing to provide a comprehensive description and photo documentation for all your comments to PP Samples.
Stay tuned!
Create and use pre-made bases, such as fabric warehouses, add-ons or documentation, which you can customize once and re-use in many future designs.
Fashion industry technologist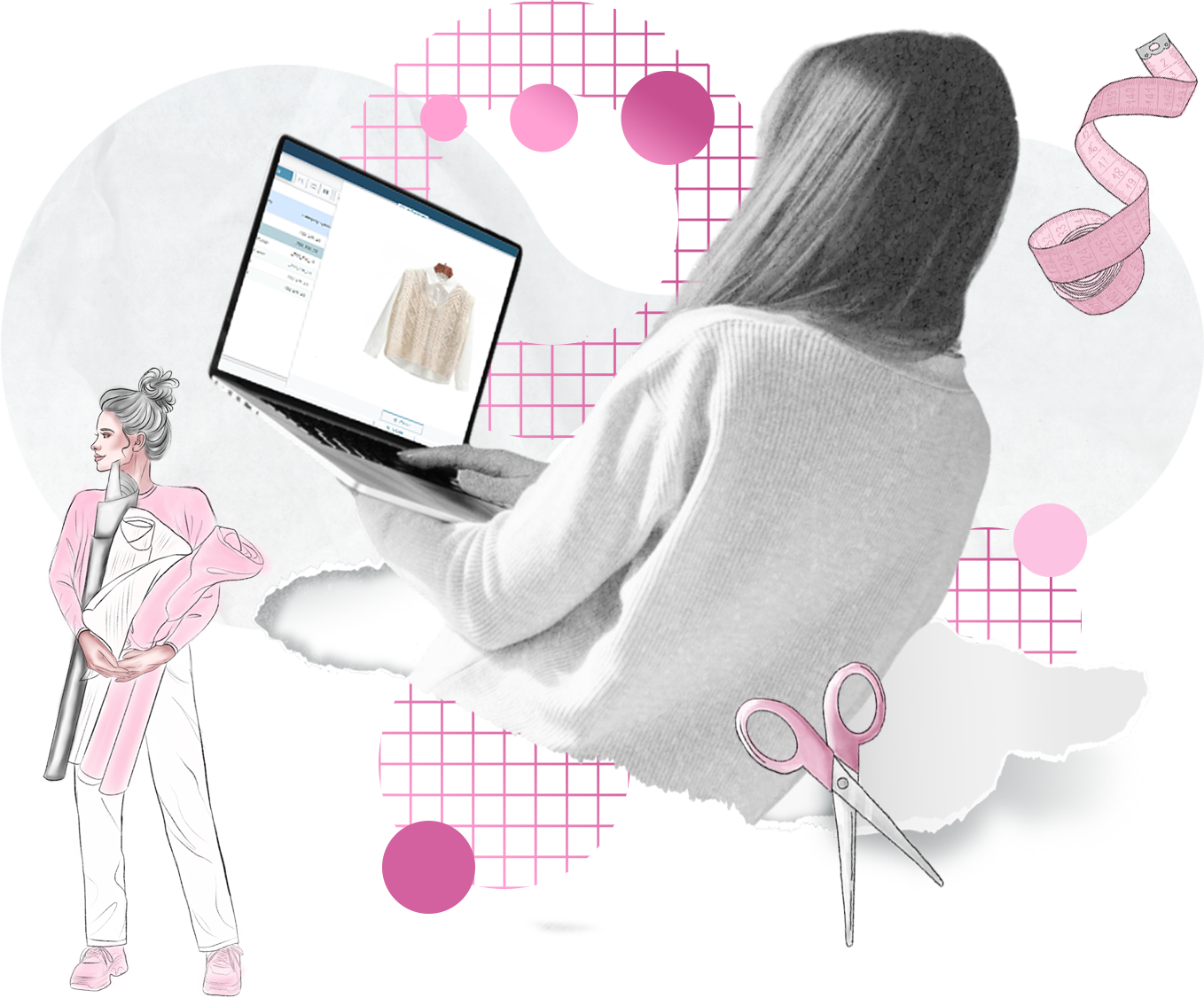 All model documentation in one place!
Details of the fabric, accessories, sewing and gluing technology, model dimensions, size grading, lengths, and girths, photos and drawings, attached templates and layouts Everything sorted and at the right place.
Work calmly and without worrying about mistakes!
With SilkPLM, you can update your part of the work as you go, commenting and completing, and when you finish, the system itself will automatically forward to the subsequent departments the information that your stage has been closed and it is time for them to step in. At the same time, they will receive everything that you have entered into the system for review and further elaboration.
Clear and simple guidelines!
SilkPLM allows for automatic translations. This way, if necessary, the manufacturer will always receive your guidelines, comments and questions in English, melting the language barrier away immediately.
Finally, PP Sample under complete control!
Measure the product spread out, wash, iron and measure it again, try it on a scale model, check every detail, and enter the result in the PP Sample description. The system itself will tell you which dimensions are incompatible, it will remember all the comments and suggest them whenever you evaluate the next design of this model.
Focus only on your part of work!
Do not worry about activities that used to be a nightmare. Thanks to SilkPLM and the mobile app, each photo you take will appear in the a relevant field. What is more, you can use your mouse on the photo to highlight, cross out, number and underline what is important and described in words next to it in the comment.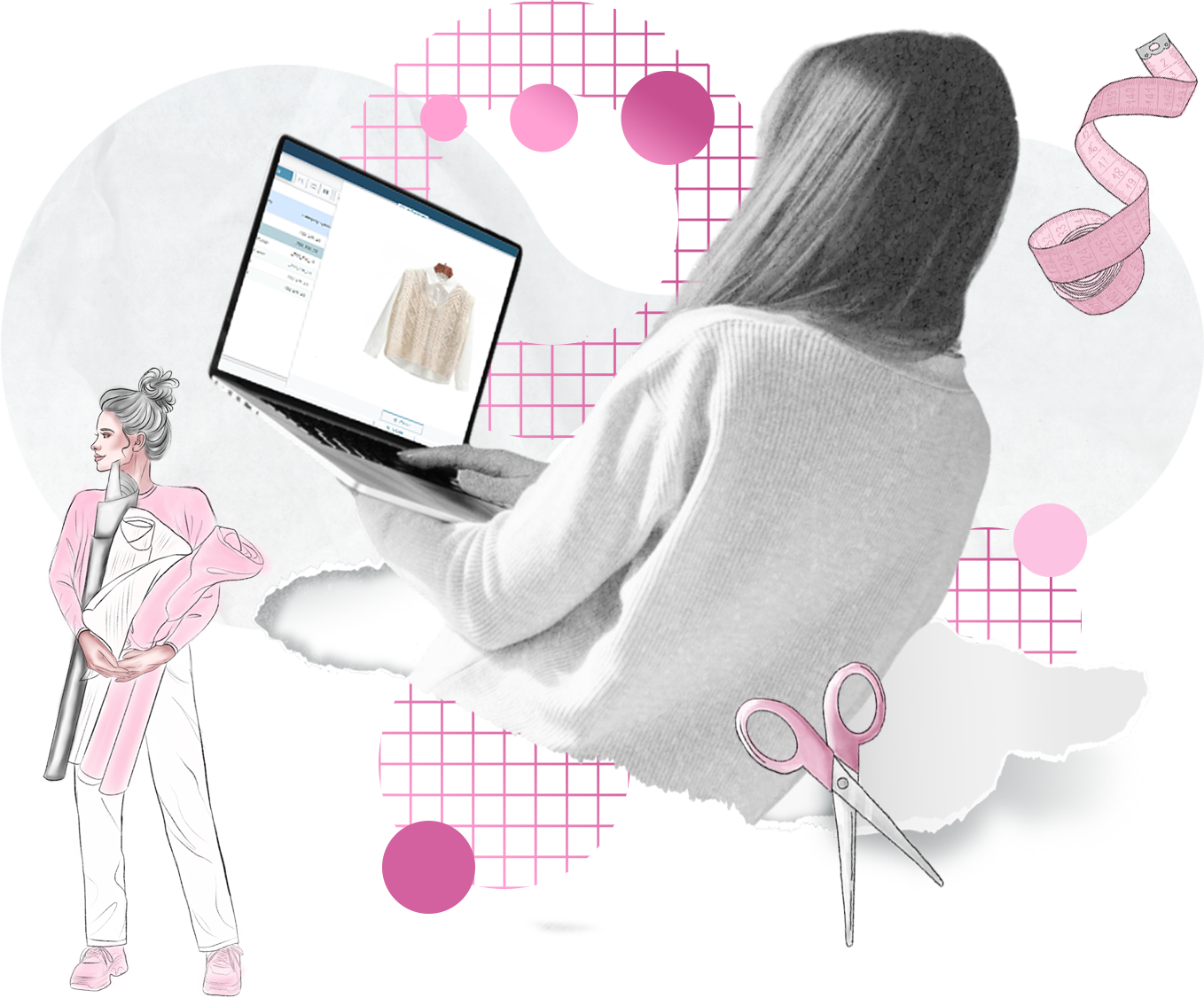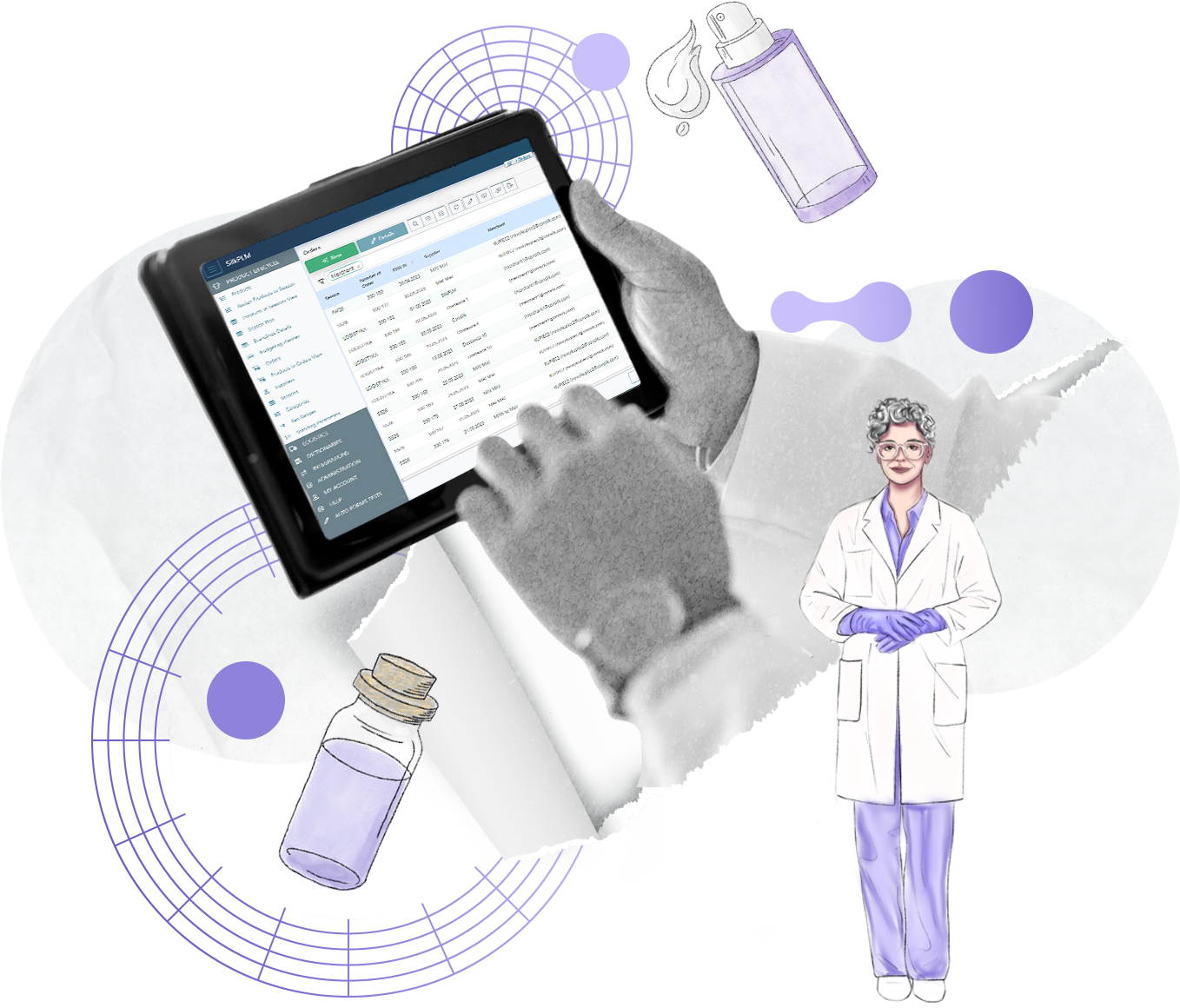 Cosmetics industry technologist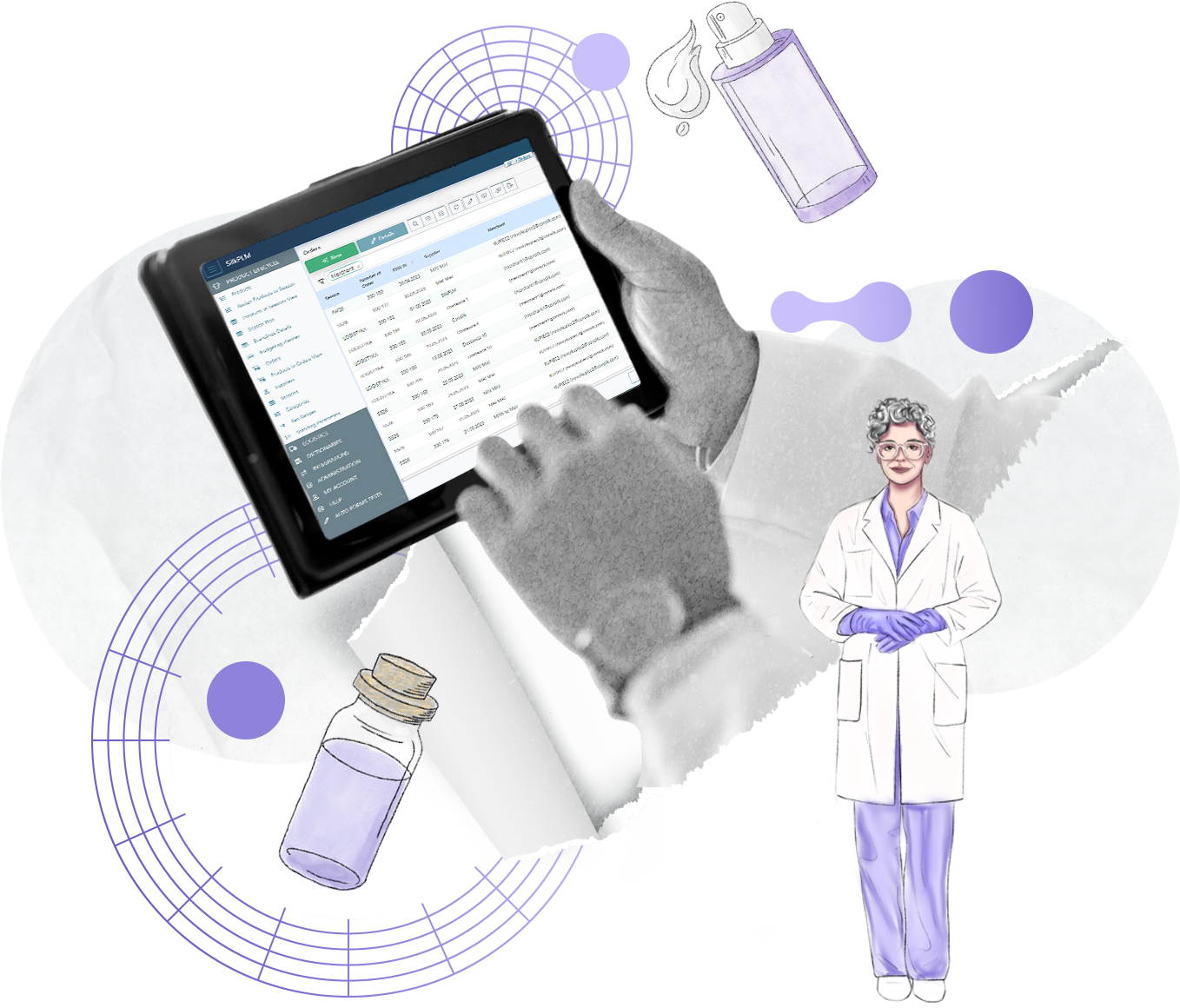 Replace a ton of documentation with one app!
All the documents you need for your daily work will now be in one place. Think how much time you can save.
Take the process under control!
When working with SilkPLM, you can pass information to subsequent departments on an ongoing basis, so the whole production becomes more automated, which excludes human error.
Clear and simple guidelines!
SilkPLM allows for automatic translations. This will ensure that you will always fully understand the guidelines and the language gap will disappear.
Track your design history!
By recording the comments history in designs, you can correct any issues that need to be corrected in real-time. Moreover, you can compare new comments with the old ones.
Focus only on your part of work!
By generating comments documents for subcontractors, you only convey the most important information, without thinking about the form of the message.
Merchant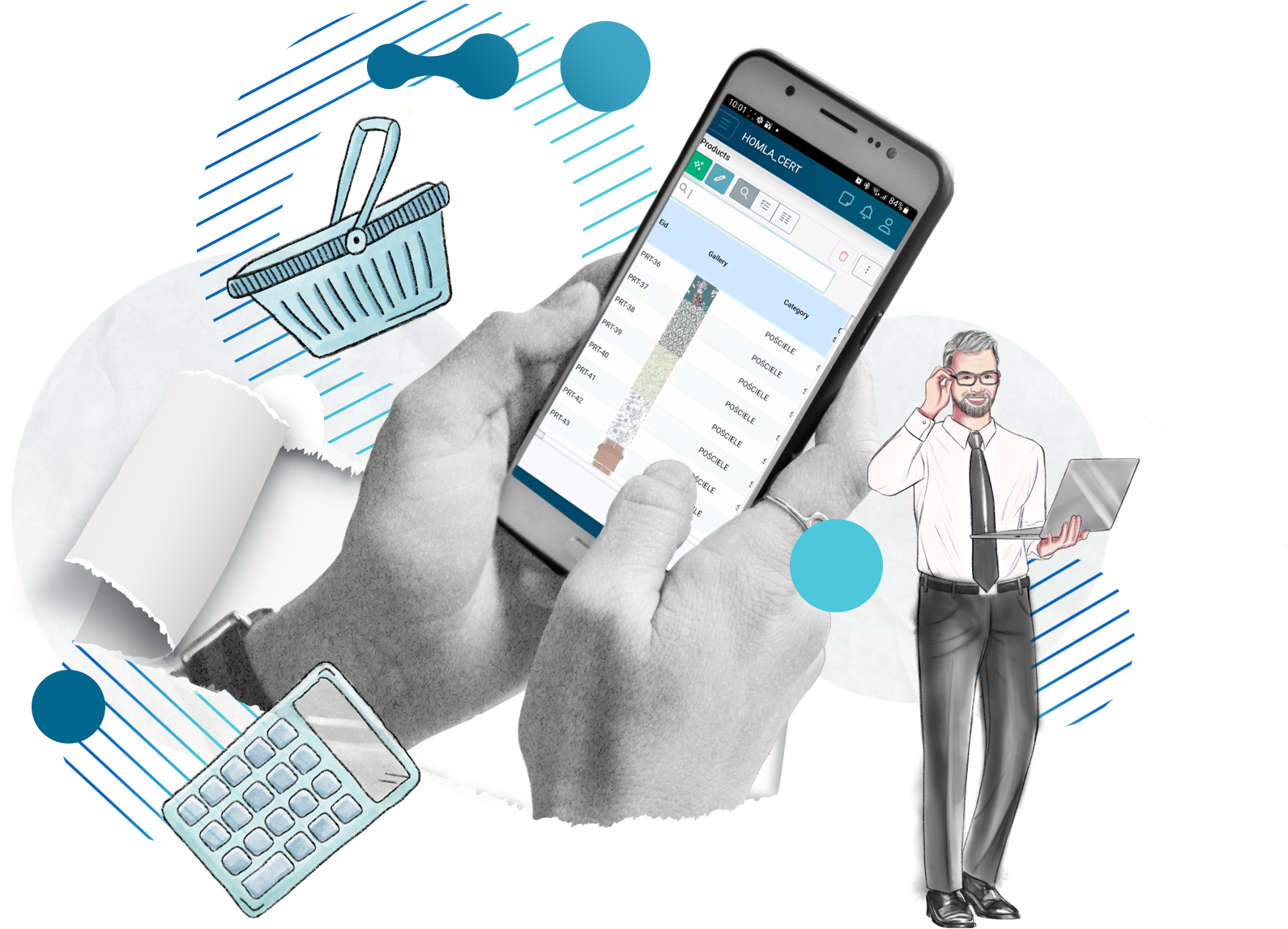 Collect offers and compare prices!
Collect several or several dozen offers with one click. SilkPLM will save them all, help compare them, calculate margins and select the best one when it comes to the value and contract terms.
Save time by using ready-made letter templates!
– a request for proposal, contract, specification or order – all according to the company standard, correctly edited and filled with the right data. SilkPLM helps you take control of any set of documents and automates their creation.
Calculate margins, prices and transport costs!
Use the SilkPLM calculator, update currencies and custom fees. Do not worry about any changes in INCOTERMS in the contract, select the proper term and the system will calculate the price change for you.
Use the product description!
– that was created as a result of data collected in the system by the designer and process engineer. Trust the document created from this input by the system. Is complete, clear and understandable for the manufacturer. And what about branding? No worries, it's already there and it's adjusted to the assortment and its requirements.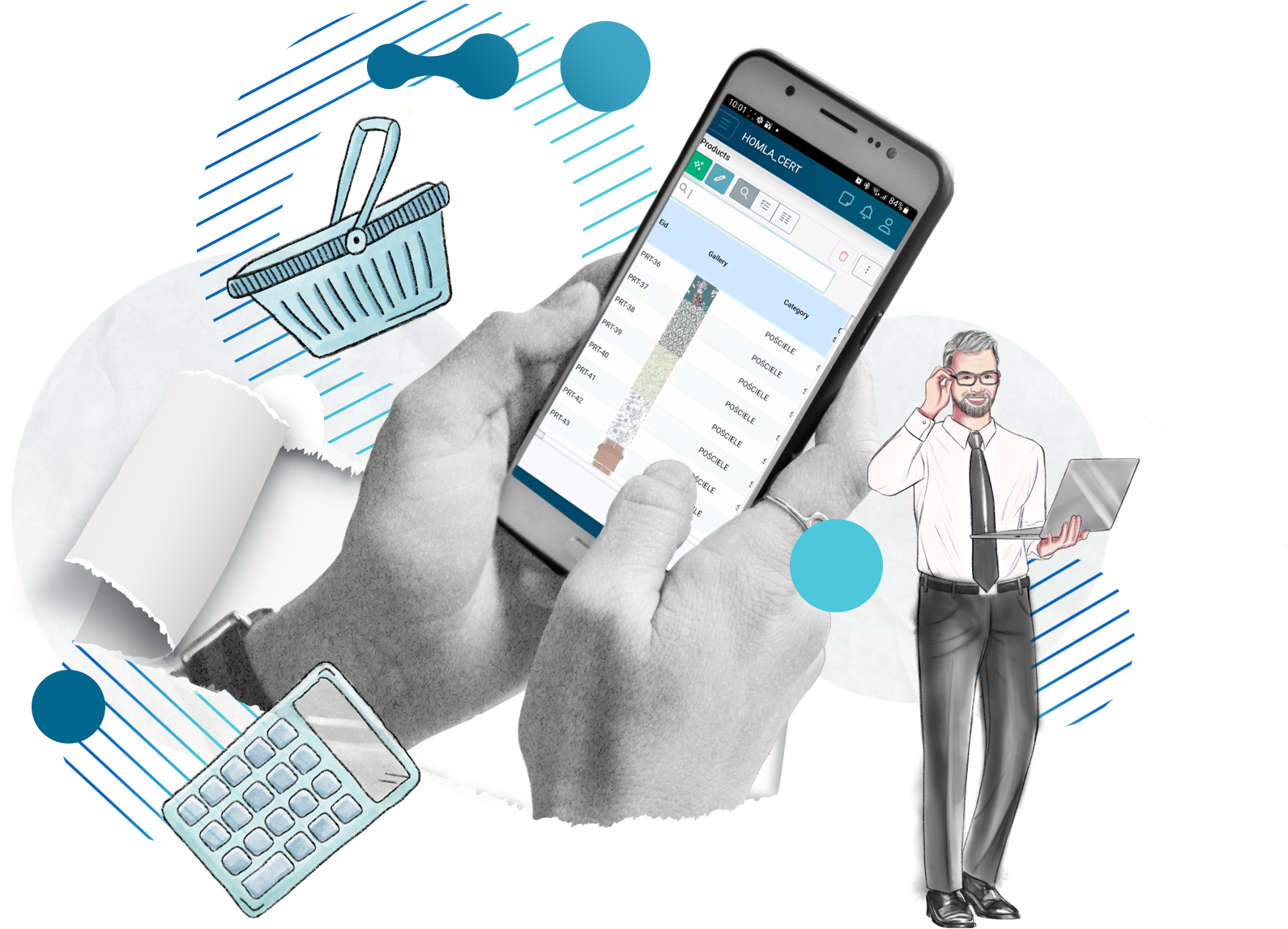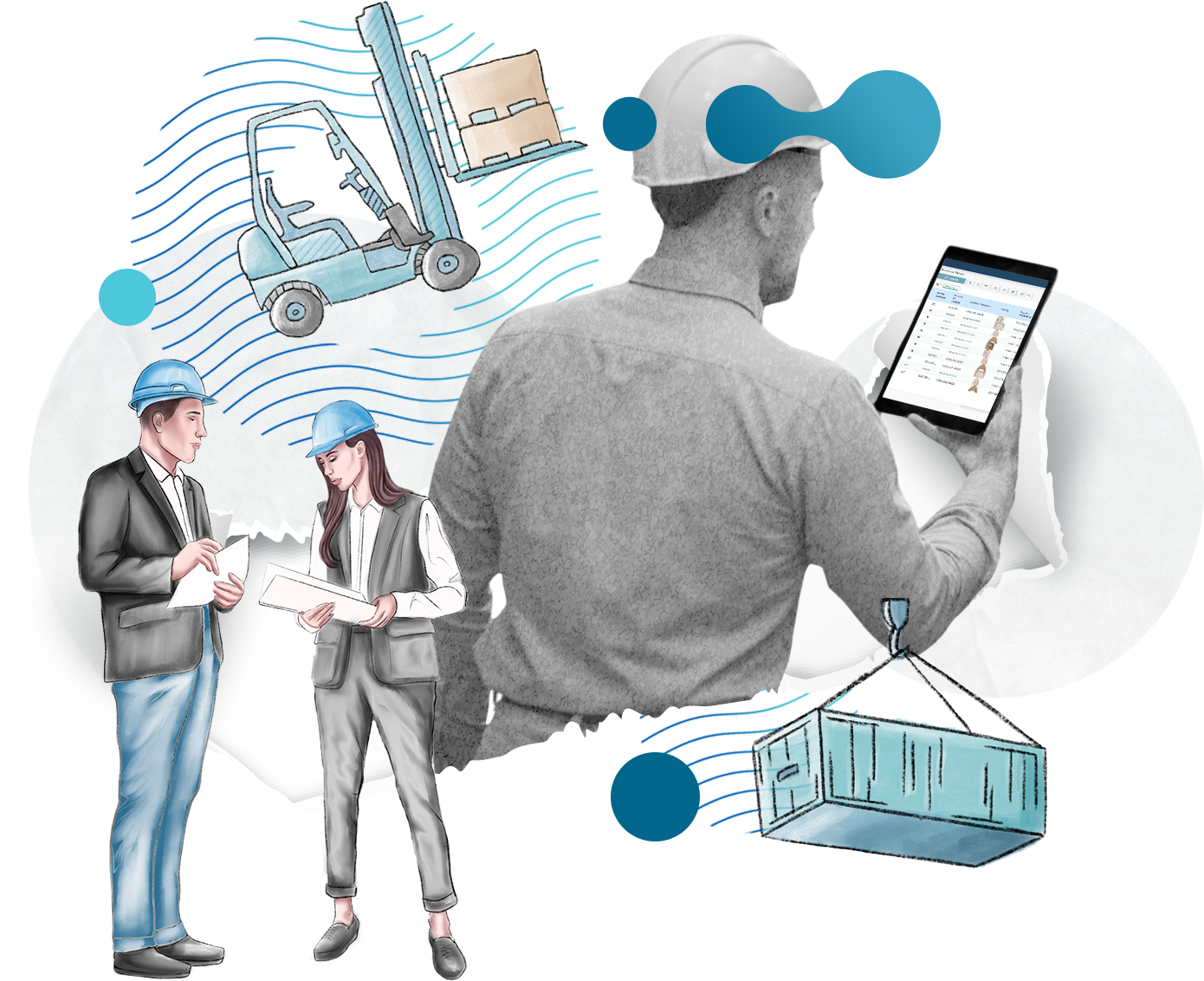 Logistics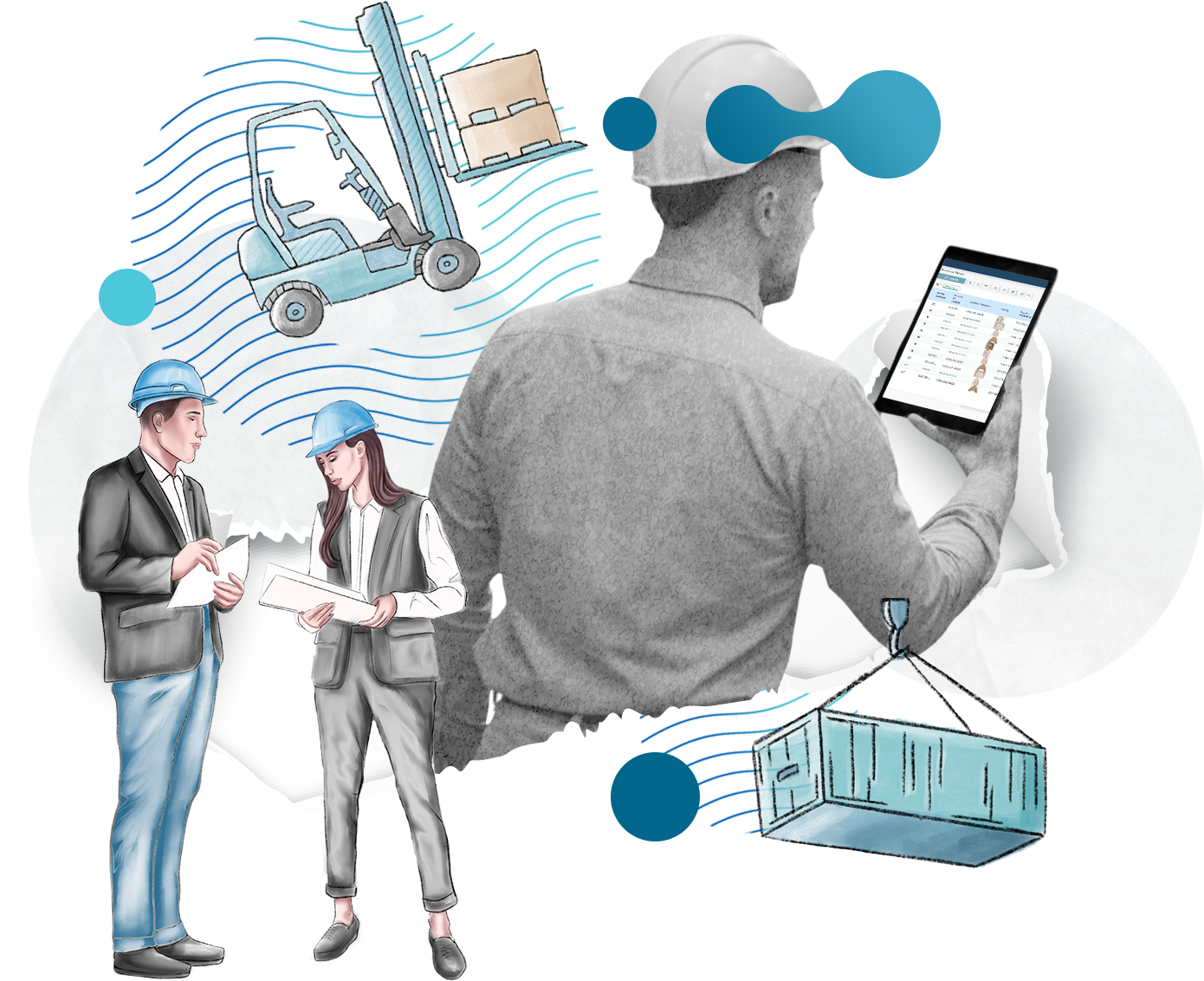 Consolidate transports and plan deliveries!
Merge general cargo deliveries, reduce your shipping costs and use the automatic SilkPLM system suggestions. Integrating the system with forwarder portals will automate your work and streamline data input.
Monitor transports from up to 100 carriers at the same time!
Track shipment statuses even several times a day and control delivery times without exiting the SilkPLM system. Save yourself time and worry – with us, you will always be able to answer the question "Where is the transport?".
Verify the correctness of documents!
Record delivery data in the system, share it with your accounting through optional ERP integration, manage their schedule and notify WMS system receipts.
Change the means of transport without worries!
If you need to accelerate something, do not hesitate to change freight into railway transport. Do not be afraid of costing mistakes, just enter the change into the system, which will automatically inform the purchasing department and initiate the need to recalculate costs. You do not have to worry whether the accounting department will receive the information.
And maybe you are dreaming about a freight exchange? – At SilkPLM we make all the logistic dreams come true :D
Watch our live presentation that will let you discover:
Why SilkPLM streamlines work even with a very large product base.
Why the SilkPLM system can be easily adapted to your business.
Why SilkPLM got you covered at every step.
Why will you navigate the SilkPLM system from the very start as if you always knew it.